Pre Loved Saddles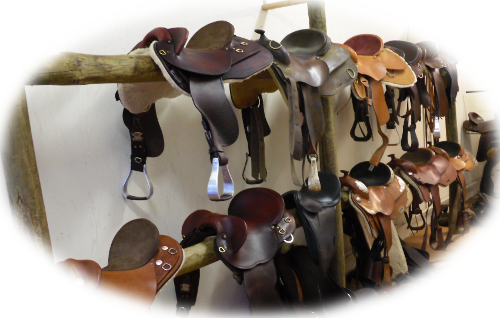 If you are looking for a pre loved saddle then why not consider one of our approved used saddles. Many of our pre loved saddles are our own Southern Cross Saddles where happy customers have traded in and purchased a new replacement or upgraded. Others are well known brands giving you an excellent range to choose from.

When you choose a pre loved saddle from Southern Cross you have the security of having us checkout the saddle prior to it being sold, so you can be assured that it will be the right choice for you.

PLEASE NOTE FOR ALL CREDIT CARD PURCHASES PLEASE CALL OUR OFFICE ON Ph: 07 5428 2278

Give us a call as we may have saddles that have not been put on the page yet. All our current used saddles have been sold give us a call for other great deals.
SILVER SHOW SADDLE

16 inch Southern Cross Silver Trim Two tone leather finish

$4800.00 SOLD





Item Number PLSCSS16

SOUTHERN CROSS

COMPETITION SADDLE STD ROUGH OUT SEAT

17 inch

$2690.00 SOLD





Item Number PLSCCS17-1

SOUTHERN CROSS

COMPETITION SADDLE STD ROUGH OUT SEAT

Edge trim Stamping

17 inch

$2690.00 SOLD





Item Number PLSCCS17-2

SOUTHERN CROSS

COMPETITION SADDLE ONE PIECE SEAT with

Basket weave finish

17 inch

$1990.00 SOLD





Item Number PLSCCS17-3